Papilio alexanor (ESPER 1799)
---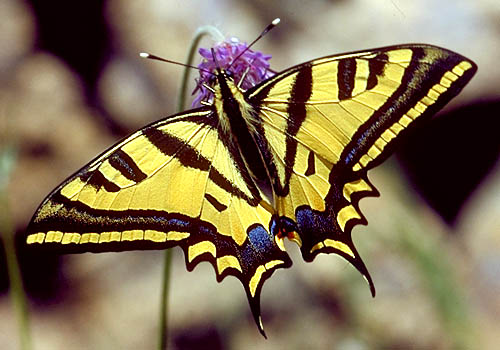 Photo © by Mario Maier. Papilio alexanor, May 2000, Samos
Family: Papilionidae
Subfamily: Papilioninae
Description:
You can find this very beautiful butterfly only at some places in southern Europe. It looks a bit like a mix between the Swallowtail and the Scarce Swallowtail. Most of the subfamily Papilioninae are located in the tropic countries.
Flight period:
One brood, from April to July.
Larval host plants:
Apiaceae
Red List Germany: n.a.
---
Copyright © 1998 - 2005 by Mario Maier
Send your comments or suggestions to the Webmaster of EuropeanButterflies.com

HOME